Overview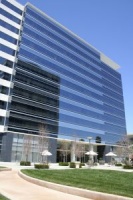 A Senel Property Inspection Commercial and Industrial Inspections help you and your company make an informed decision, minimize your risk, and maximize your investment.

The inspection identifies general attributes and major deficiences in performance of the property, incliding references to obvious code violations (although it is not a code compliance inspection). Our inspectors are well trained in the attributes of different types of commercial properties. They tailor each report to the specific building type. You can be assured all items relevant to your unique property type will be covered. We understand the importance of evaluating the lifespan of the building and all its systems.
Professional Reports
Reports are easy to read, accurate, and informative. Reports come with high quality color photographs to help document the condition of the property, particularly any significant deficiencies. Our detailed reports recommend if inadequate systems need to be serviced or replaced in clear and concise terms.